Sagacity Wellness offers a number of services to help you, as an individual, reach your healthy living goals. We can meet one-on-one to make a plan and organize your kitchen so you have a better opportunity to stick to your plan. I can also get you involved with others who have similar goals, achieving success with fun interaction and plenty of motivation. Review the current Sagacity Wellness programs for individuals and then let's devise a strategy to change your life!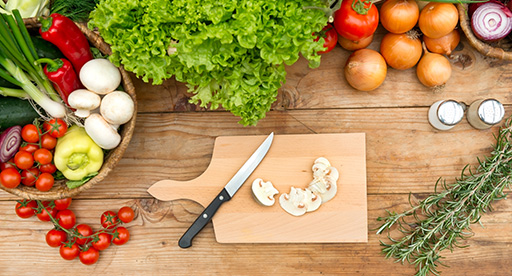 As we meet one-on-one, we can work together to define your goals for living a healthier life and formulate a plan to help you achieve all of your goals through a more holistic approach to life. I focus on the concept that no one diet works for everyone, each person has unique food and lifestyle needs. I'll support you to make positive changes that are based on your unique needs, lifestyle, preferences, and ancestral background. I use a personalized approach to ensure that you will have great success. We can tailor the coaching sessions to fit your busy lifestyle via phone, Skype, Zoom and Facetime!
Women's Health History Form
Men's Health History Form
It's rare for anyone to get an hour to work on their nutrition and goals with a trained professional. As a Health Coach, I create a supportive environment that will enable you to achieve all of your health goals. I have studied all the major dietary theories and use practical lifestyle coaching methods to guide you in discovering which approach works best for you.
Most approaches to nutrition dwell on calories, carbs, fats, proteins. Instead of creating lists of restrictions and good and bad foods, I coach my clients to create a happy, healthy life in a way that is flexible, fun and free of denial and discipline.
No one diet works for everyone. I will guide you to find the food and lifestyle choices that best support you. I will also help you to make gradual, lifelong changes that enable you to reach your current and future health goals. I practice a holistic approach to health and wellness, which means that I look at how all areas of your life are connected. Does stress at your job or in your relationship cause you to overeat? Does lack of sleep or low energy prevent you from exercising? As we work together, we will look at how all parts of your life affect your health as a whole.
My approach is not to dwell on calories, carbs, fats, and proteins. It is not to create lists of restrictions or good and bad foods. Instead, I work with my clients to create a happy, healthy life in a way that is flexible, fun and rewarding.
Together we'll work to reach your health goals in areas such as achieving optimal weight, reducing food cravings, increasing sleep, and maximizing energy. As we work together, you'll develop a deeper understanding of the food and lifestyle choices that work best for you and implement lasting changes that will improve your energy, balance and health.
Here are some concepts that we will explore during our work together:
Bio-individuality™: The concept of bio-individuality is that each person has unique food and lifestyle needs. One person's food is another person's poison, and that's why fad diets tend to fail in the long run. Working on the principle of bio-individuality, I'll support you to make positive changes that are based on your unique needs, lifestyle, preferences, and ancestral background. I use a personalized, holistic approach to ensure that you will have great success!
Primary Food™: It's easy to overlook all of the things that contribute to our sense of nourishment and fulfillment. It's not just the food we eat, but all of the other factors present in our daily lives. Healthy relationships, a fulfilling career, regular physical activity and a spiritual awareness are essential forms of nourishment. When these "primary foods" are balanced, what you eat becomes secondary. I will support you in achieving all of your goals, from eating the right foods for your body to living an inspired, fulfilling life.
The Sagacity Nutrition Plate emphasizes the importance of local and organic produce, whole grains, high-quality proteins, plant-based fats, and water. It shows you how a plate should appear at mealtime and emphasizes the importance of proportions and portion size. To complete the picture, the plate is surrounded with lifestyle factors that create optimal health: relationships, career, fitness, wealth, playtime and personal space, nutrition and spirituality. I'll introduce you to some of the healthiest foods on the planet and teach you how to find what's healthiest for your unique body!
Front and center, Sagacity Wellness can help you organize your kitchen and pantry to give you a clear path toward your new lifestyle. An expert in Whole and Raw Foods Education , and well as a natural, non-processed way of living, Sagacity Wellness can set up your kitchen so that you can easily make choices without thinking and get back to living!
Join a supportive group that has the same goals as you do for making a change for the healthier. These are fun programs that last from 4-8 weeks and have lots of recipes, handouts, and fun interaction. These are in person and also available via conference call to fit your busy schedule.
Special Events and Group Programs

Share your love of a healthy life with friends, family or clients. Sagacity Wellness offers nutrition and wellness services for your group events. Imagine treating your group to a beautiful workshop that is guilt free, informative and can included a delicious menu!
My personal dietary lifestyle and detox program improved my health and well being so much that I want to share it with you. Let me customize a plan for you to promote energy, clear your skin, release weight, and remove toxins that are keeping you from becoming the vibrant, energetic person that you want to be!
Weekend Packages and Retreats
Join a weekend or plan you own! Sagacity Wellness packages include yoga and meditation to relax mind and body. We also offer natural meals and cooking demonstrations and classes and you will leave with motivation to continue on the healthy lifestyle path.
Intuitive Tarot Card Readings

Schedule a one on one Tarot card reading. These can be scheduled via phone, skype, zoom, or in-person. Consults can be read in 20, 30 or 60 minute sessions. Tarot can be the perfect vehicle for self-development, making choices, manifesting goals, planning a business, writing a book, meditating—you name it!
Groups, parties, girls night out and corporate bookings are also available. Contact me today to see how we can clarify your given situation.