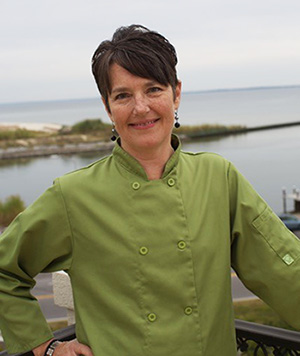 For over 25 years, I have suffered from Discoid and Systemic Lupus, as well as being a 19+ year breast cancer survivor. Having tried various methods throughout my history with Lupus to alleviate its symptoms – most of which were too little or no avail, I finally decided to take a completely different approach in 2011.
That is when I embarked upon the Raw Foods Diet. As a result, I lost over 30 pounds, relieved all my symptoms and reversed the growth of Thyroid Nodules.
I became so passionate about my results from the Raw Food Lifestyle, that I began a quest to learn even more. I became a student at the Institute for Integrative Nutrition in 2012 , where I have been trained in over one hundred dietary theories and a vast variety of practical lifestyle coaching methods. As a graduate of IIN, I am a Certified Holistic Health Counselor and am board certified through the American Association of Drugless Practitioners.
Through the Corporate Health and Wellness Association in 2015, I became a Certified Corporate Nutrition Professional and a Certified Corporate Wellness Specialist.
With a lifelong love of herbal and natural remedies, in 2016 I began a 2 year Herbal Course and Mentorship with Susan Weed, author of the Wise Woman Herbal series, teacher, and has over 50 years of herbal knowledge.
In 2017 I trained under Rebecca Sathre (Tripura Sundari) at URU in Pensacola and earned my RYT200 Yoga Instructor Certificate. I have a passionate love of Yin Yoga (a practice I think everyone should embrace) and completed 30 hours with Liz Stewart at Yoga Sanctuary in Nashville, TN.
In July 2019 I completed Semester 202 and passed the Level 11 exam with The School Of Applied Functional Medicine and passed the Level 1 Certification in October 2018. Getting to the root of the issues is the premise of Functional Medicine and compliments a Holistic approach to health care.
In addition, I love to teach healthy cooking and raw food cooking classes at various locations throughout the NW Gulf Coast area, including beautiful Downtown Pensacola. I have been a Culinary Instructor since 2013. Guests of my classes are treated to fun, interactive and educational demonstrations highlighting the benefits of using food as a healing catalyst for anything that ails you – even if it's simply the aging process.
I have a thriving corporate wellness business, which I began in 2013, and have worked with clients such as AccuStaff Pensacola (Exxon Mobil), Members First Credit Union, Baptist Hospital Healthy Lives Program, HCA Health Care and Nemours Children's Clinic, and Ascend Performance Materials just to name a few. My corporate clients have anywhere from 10 to 3000 employees. These wellness presentations and programs are a true benefit to employees in helping them be mindful of living a healthier lifestyle.
Through Sagacity Wellness, I bring all of my experiences straight to you. Begin your journey to newfound health and vitality right here, right now. You'll be amazed at how the little changes in life can promote long-term soundness of body and mind.
2013 Graduate in Health Coach training at the Institute for Integrative Nutrition, NY, NY, and studied over 100 dietary theories, practical lifestyle management techniques, and innovative coaching methods with some of the world's top health and wellness experts. Which include: Dr. Andrew Weil, Director of the Arizona Center for Integrative Medicine; Dr. Deepak Chopra, leader in the field of mind-body medicine; Dr. David Katz, Director of Yale University's Prevention Research Center; Dr. Walter Willett, Chair of Nutrition at Harvard University; Geneen Roth, bestselling author and expert on emotional eating; Joel Fuhrman, MD; Arthur Agatston, MD; Barry Sears, PhD, Mark Hyman, MD; Neal Barnard, MD; Bernie Siegel, MD; Sally Fallon Morell, Annemarie Colbin, and many other leading researchers and nutrition authorities. My education has equipped me with extensive knowledge in holistic nutrition, and preventive health.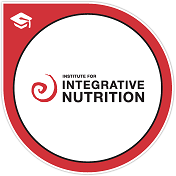 I studied with Carolyn Akens of Carolyn Akens Raw Food Institute in Atlanta, Ga and become a Certified Raw Foods Chef/Educator. Carolyn further ignited my passion with her approach to living a happier and healthier life. Carolyn is a world-renowned raw food educator and has trained raw food chefs, raw food instructors, and raw pastry chefs locally, nationally, and internationally. Carolyn was mentioned in Jordan Rubin's book, The Raw Truth, and has been featured in local and national magazines.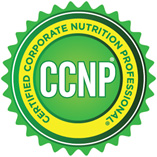 Possess the training and knowledge to successfully implement and manage a nutrition program at the work site. Understand best practices in wellness nutrition programs. Comprehend the different types of wellness nutrition programs and how to tailor one to meet the needs of specific clients. I keep up to date with current best practices on an ongoing basis through continuing education courses.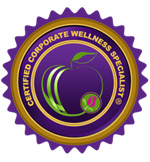 I possess the expertise and experience in health and wellness programs employers need to expand their wellness programs. Every corporate culture is different; therefore, each wellness program designed will be uniquely created for each company. Not only designing programs, I can address regulatory and legal issues as well to help organizations maintain a competitive edge through lower healthcare costs and a better bottom line due to employee engagement in their health and wellness.
Responsibilities include recruitment, hiring, training, labor relations, compensation and benefits. Primary focus on the logistics of implementing an HR program within a company and report to HR. I am qualified with work experience and substantial knowledge of standard human resource practices. I was an HR Branch Manager for a Staffing company for 9+ years 2004-2013.
My yoga classes are built around the 8 limbs of yoga. We will explore some of the philosophy of yoga, the core principles and use the mind, body and breath to strengthen our practice and our lives. All classes are easygoing and offer a Vinyasa flow, Yin, and even a bit of restorative depending on the energy of the room and the theme of the day. All levels are welcome and modifications will always be offered.
Corporate classes are also offered.

I received my functional medicine health coach training from the School of Applied Functional Medicine. Completing two semesters in advanced functional medicine practices. The techniques in Applied Functional Medicine go beyond coaching. They're not about dietary theory. Instead it is about finding the root cause of the Dis-ease in one's body. I will help one map a plan based on the individual, unique body and look at all of the interconnectedness of what is happening in one's health. I will educate and make uniquely targeted lifestyle modifications that will shift the terrain and help each individual meet their goals and obtain optimal health!
The name of this service I offer is The Pomegranate Veil based on The High Priestess Card of intuition.
The Pomegranate Veil is an alternative service I offer to individuals interested in exploring their thoughts and intuition using the 78 cards of wisdom. Intuitive readings offer practical guidance and can show the seeker current energies that can influence the future. Tarot readings help a person understand what he or she needs to know about a particular situation and the decks are used as a tool of inner wisdom and guidance, as readings give a person insight to past, current and future events based on the person's current path at the time of the reading. These are not psychic readings, rather a collaborative interpretation of the cards with the seeker and the reader. Personal, relationship, career, health and wellness, and spirituality readings.
Professional Memberships & Certifications
American Association of Drugless Practitioners

SHRM – Society For Human Resource Management

Greater Pensacola Chapter SHRM

Corporate Health & Wellness Association

Certified Food Service Managers' training course in sanitation and food handling

Certified Corporate Nutrition Professional

Certified Corporate Wellness Specialist

The School Of Applied Functional Medicine
Health Disclaimer:
I am not a medical doctor or registered dietitian. I do not hold a degree in medicine, dietetics, or nutrition. None of the suggestions given here on this website make claims to any specialized medical training, nor do I dispense medical advice or prescriptions, nor has the information been evaluated by any government agency. This content is not intended to diagnose, cure, prevent or treat any disease and/or condition. It is intended to be provided for informational, educational and self-empowerment purposes ONLY. Please consult with your medical physician before starting any new health and/or eating lifestyle program.